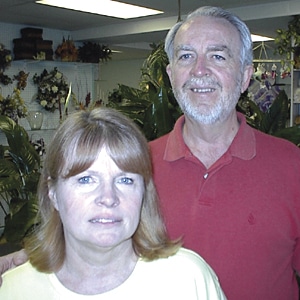 Listing Type :
Professional Services
Florist
Name :
Anna & Huey Morrison
Business Name :
One Stop Flowers
Address :
219-A N. Tyndall Pky. (Callaway Village Square), Panama City, FL 32404
Business Description :
Full Service Florist. All Occasions Such As Weddings, Anniversary, Birthday, Get Well And Sympathy. Teleflora-Out Of Town Service.
Personal Comment :
No man is perfect, and that includes we Christians. We make mistakes, too. But to follow this scripture (Proverbs 11:1-6) makes God smile. In effect that scripture says: "The Lord abhors false scales (weights & measurements) but accurate scales make Him glad. Let the integrity of the upright man guide him, and the dishonest will be destroyed by their own deceit. Riches on the day of wrath have no meaning, but a righteous man will be delivered from death." To God be the glory. Huey & Anna Morrison