Need an extra copy of the Cross Reference? We've got plenty at Granny's!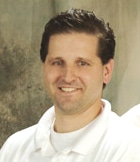 Listing Type :
Professional Services
Restaurants
Business Name :
Granny Cantrell's
Address :
103 West 23rd Street, Panama City, FL 32405
Business Description :
Southern American Cook'n. Lunch And Supper Buffet With B'fast Served A' la Carte. We Cater Too. Dinner Tastes Just The Way Granny Cantrell Cooked It.
Personal Comment :
I committed years ago "whatsoever I do, do all to the glory of God"(1Cor10:31). We don't have a huge buffet, just a good buffet done right. We cook and serve as if Jesus was coming to dinner. "Some have entertained angels unawares" (Heb13:2). We assume if we don't know you, you're an angel. If you're not, then Jesus led you in and we don't ever want to have to apologize to Him for not doing our best for His guests.