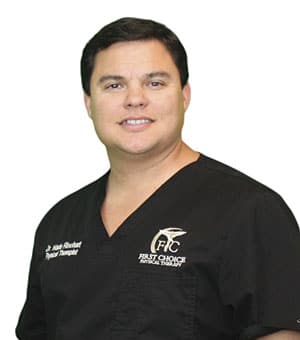 Listing Type :
Professional Services
Physical Therapy
Name :
Dr. Wade M. Rinehart
Business Name :
First Choice Physical Therapy
Address :
2300 Jenks Ave., Lynn Haven, FL 32444
Business Description :
Specializing in Spinal Mobilizations, Headaches, Work & Auto related Injuries, Orthopedic & Sports Rehabilitation from head to toe. Call Today!
Personal Comment :
My business plan is simple Proverbs 22:1 "A good name is to be desired more than riches..." I get the privilege of being God's hands in the ministry of Physical Therapy. It's easy to get passionate about one's work when you know that it is your life's calling. It's real easy for me to tell you about how awesome First Choice Physical Therapy is, but I'd rather you come and experience how awesome God is through our company.