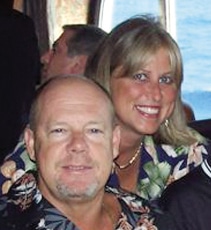 Listing Type :
House & Yard
Fire Pits
House & Yard
French Drains
House & Yard
Hardscaping
House & Yard
Irrigation
House & Yard
Landscaping
House & Yard
Lawn Services
House & Yard
Low Voltage Lighting
House & Yard
Pavers
House & Yard
Pressure Washing
Name :
Randy, Jan & Michael Averett
Business Name :
Averett Landscape & Irrigation Inc.
Address :
1843 Airport Circle, Panama City, FL 32405
Business Description :
We specialize in Landscaping, Low Voltage Lighting, Irrigation Installation and Repairs, French Drains for Drainage Issues, Paver Repairs and Installation, Custom Paver Decks, Water Features, Fire Pits, Paver Retaining Walls, Tractor Work, Pressure Washing, and more.
Personal Comment :
In 1997 we created Averett Landscape. We made a vow to serve our community with honesty, integrity, and commendable work ethics. Our Faith, knowledge, friendships and business has grown exponentially over the years. Our credit and reputation speaks for itself. We are registered with the BBB. We love challenges and thinking outside the box. We have worked hard to become a hometown favorite. We specialize in making your visions and dreams become your own personal paradise. Give us a call we would love to have the opportunity to serve you.