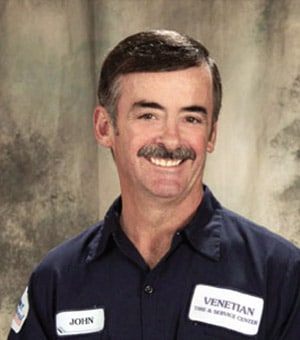 Listing Type :
Auto, Boat & Aviation
Auto Services & Repair
Name :
Venetian Service Center
Business Name :
Venetian Service Center
Address :
2409 S. Hwy 77, Lynn Haven, FL 32444
Business Description :
We are a COMPLETE automotive center offering Service Maintenance and Repair to Domestic and Foreign Vehicles. From oil changes to Computer Diagnostics to engine replacement and everything in between. Tires, Batteries, Computer Alignment and Balancing. We also install 'Smart Start' DUI Interlock Devices. For a list of all of our services, visit our Facebook page: Venetian Service Center.
Personal Comment :
This is a family owned and operated Christian centered business. John started this service in 1983. It was built with hard work and high standards. I intend to continue his legacy along with our dedicated Office Mgr. of 21 yrs. Kim Stone-McGill, our lead ASE Certified Technician with over 10 yrs. experience, Dan Pope and the newest family member John's son, Jay Goss who is following in John's footsteps. It has only been by the Grace of God that we are able to continue this endeavor. God Bless! Reena Baker
License Number :
MV 01161
---

"Best shop around…I don't take my cars anywhere else. They're not out to clean your wallet. Jay and Dan not only fix your car problems, they educate you on other repairs that need to be done as well. Mrs. Kim at the front desk makes you feel at home with every visit…so if you're looking for a shop I highly recommend Venetian Service Center."
Nick Lynch, City of Panama City
---
"Best Customer Service and they care about your vehicle."
Mike Horne, Owner Mike's Auto Collision
---
"Service all of my personal as well as all of the vehicles that I sell. If you are looking for honest and fair, STOP, you've found it."
Ben McGonagil, Owner MC & G Auto Brokers